Testimonials
We're confident in what we do, but we'll let our doctors do the talking.
"Ceratek Laboratory does all my crown and bridge work. Whether it is a single unit or a complex reconstruction, Ceratek gives each case the time and attention needed to please both the dentist and the patient. By utilizing pre-op photos and their custom shading, I have been able to seat some absolutely beautiful veneers and anterior crowns."
-Robert D. Bowles DMD
"Ceratek has been doing my lab work for 20 years. They are very professional and have a paitent-first attitude. Ceratek has helped me stay up with the new technologies that have evolved in dentistry and are continually working on finding the newest and best materials available. I highly recommend without reservation this lab."
-Dr. Philip Haney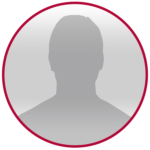 "I highly recommend Ceratek Dental Lab. Their quality and consistency of work rivals any other lab. It is their individualized and accommodating attitude that have me them our "go-to" lab for even the most difficult cases."
-Stephen C. Moran, DDS, FAGD